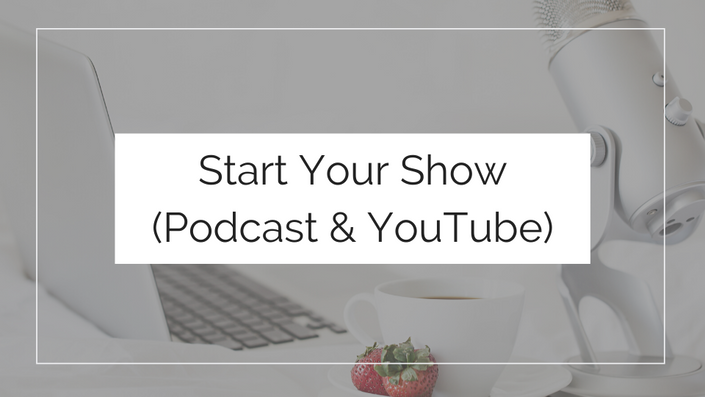 Start Your Show!
Launch Your Podcast and/or YouTube Channel to Build Your Audience & Get Your Message Out!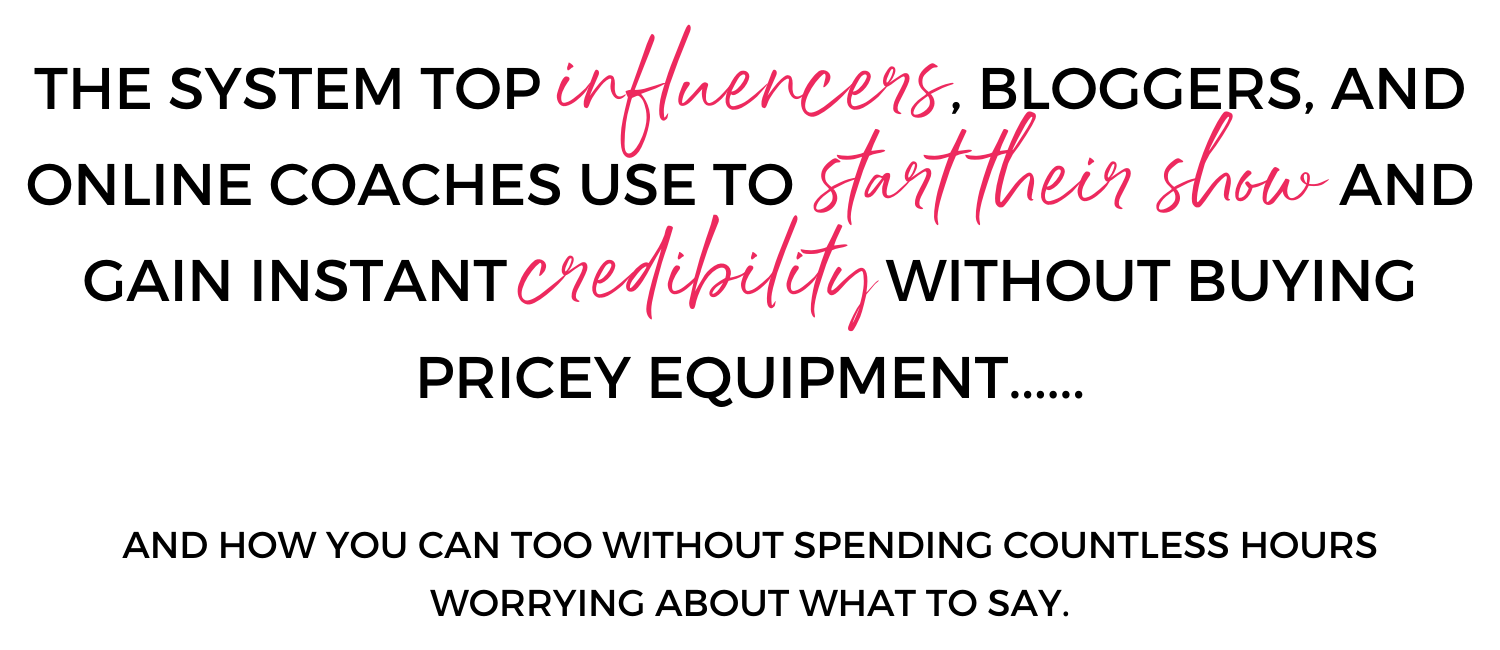 How would it feel if you had a high-ranking show on YouTube and iTunes that people could watch all over the world.
Imagine what it would be like if you could share the message God has given you to inspire and empower others to be their greatest self!
How would it feel to start interacting with people who genuinely adore you and want to connect with you on every channel (Instagram, Facebook, Email) simply because you are being authentically you!
Imagine what it would be like if you could build relationships with your favorite influencers and have fun, personal conversations because you have a valuable platform for them to share their message on.
We all know that starting an online show requires a ton of skills (writing, editing, technology, hosting, speaking)...
....So it makes total sense why you may feel completely overwhelmed about the idea of producing your own show while you're also the host, content creator, marketer, editor… and everything else!

You want to have a show, but you're worried you will put all the time and effort in and then no one is going to want to listen to what you have to say.
You're ready to share your message, but you feel like your message isn't unique enough. How will you stand out online with your message?
You are afraid that it will take you forever to gain credibility and really make an impact… and that would be embarrassing.
You feel like you won't be able to get past the tech hang ups you don't even know what microphone you should be using.
You're worried that if you start a show you are going to have to hire an editor and you have other things you want to spend your time and money on.
It's not easy.

So, first, let's clear up some misconceptions...
You don't need to spend 10 years gaining credibility to have an engaged audience
People think 'credibility' has to be something granted to you by someone else, like having a degree, getting certification, or spending decades in an industry. But God has given you (and all of us) a unique (different than anyone else!) expertise in something that goes beyond something man could give you. Your show is your credibility on your topic because you'll showcase your immense knowledge (that maybe you don't even know you have...yet) to an audience that desperately needs to hear what you have to say.
Content creation isn't hard when you have an outline and format to follow
When we are unsure of our audience or our intention, our content can get scrambled, or worse: you find yourself staring at a blank notepad looking for inspiration. When you have a specific outline to follow, content will naturally flow from what you already have inside you. You just need the guide to make sure your content ideas flow with ease.
You are smarter than the technology! I promise.
There are many different ways to produce an online show and dozens of technology combinations of mics, recording softwares, cameras, and lights. The only reason it's confusing you is because you are listening to all of the possible combinations and don't know which one is right for you and your show. When you have all the right tools and software knowledge demonstrated in front of you, it all makes perfect sense.

Because I'm a former Miss California who had to sort through all the hub-bub to launch my #1 podcast and gained over 20,000 YouTube subscribers...and so can you!
In an interview with Vogue magazine, Jennifer Lawrence famously said, "I've always known I was going to be famous."
Call me crazy, but I kinda know what she means.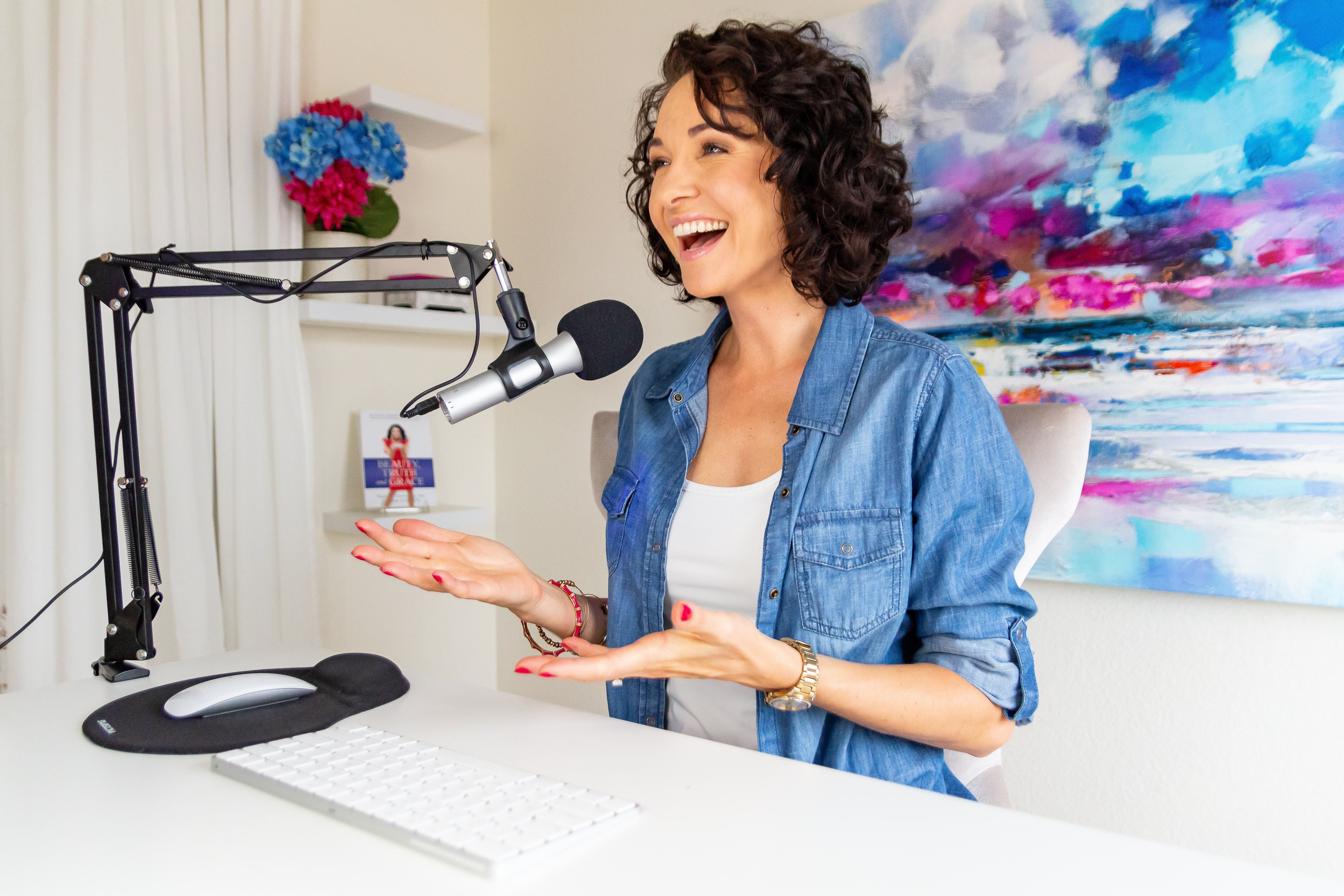 Hi there! I'm Alycia…

When I won Miss California, I got a taste of what it was like to make an impact, but when I gave up my title, I knew I could do more. I wanted to inspire women around the world!

I had an idea for a podcast that would train women to win their pageants and help them develop key characteristics to live better lives and inspire them to live their dream!

I thought about it for awhile… about 3 years… without taking action. Then, my mentor looked me in the eyes and said, "The only reason you haven't started is because you're scared."
He was right. I realized that I actually was scared to start it.
Scared I wouldn't do it right.
Scared I'd over spend on mics and cameras.
Scared I didn't have the skills to make it a hit.
Scared I'd look stupid to my friends.
Scared I'd put in all this work and it would flop.
But - I KNEW it was a GREAT idea.

As one of my favorite authors Joyce Meyers says, when God gives you a big dream, you may be afraid, but you gotta "feel the fear and do it anyway."
So, I took my scaredy-cat self and buckled into my computer chair. I bought my mentor's course about how to launch a podcast and followed it like a monkey: step-by-step. Whatever the video said, I just did it no matter how scared I felt.
2 weeks later, I launched my podcast "Win A Pageant" that debuted as the #1 Pageant Podcast on iTunes!

Now, I'm not gonna lie. It wasn't as smooth as I hoped it'd be. It took some serious trial and error over the next 2 years to get things right for my show.
I knew the show was helping people, but I also needed to make sure it was making money so that I could continue to put in the time I needed to make it great.
I spent years perfecting my strategy to reach more people. I eventually built a system to automate the show creation so each time I recorded new content it took less and less time.

Now, I can whip out 4 episodes and share it all over social media in less than a few hours a month.
Plus, I figured out a perfect repurposing strategy to get my podcast on iTunes, Stitcher, Google Play AND on YouTube, Facebook and more - so, my one episode makes a week's worth of awesome content for my followers!

The podcast is still #1 on iTunes, my YouTube channel has grown to over 20,000 subscribers, and my online course gets automated leads Every. Single. Day. because of that podcast I started just a few years ago.
When I hit 100 episodes, I finally realized: That vision God had given me to inspire women around the world? Welp, it was finally happening!!

I had a #1 Podcast on iTunes, a #1 Bestselling book, an automated online course, and a growing email list of women around the world who I knew I was helping!
Seeing what I had created (with God's grace, and the right people, at the right time), I realized I was in the unique position to help other women step into their calling to inspire and lead others, to share their message and to lead a BIG life!

I've always known I was meant to make an impact, leave a legacy, and lead a BIG life.

And so are you.
Let me show you how...

Create a content strategy around your goals and passions so you can…
save time and countless hours trying to come up with content that you hope someone will like. You will create a content strategy that speaks your message and leads you to living a BIG life. Your content strategy is going to pave the way for you to become a public speaker, conference host, and even a bestselling author.
Create a brand strategy that attracts your people so you can…
create an Instagram aesthetic that blends perfectly with your passions and purpose and that is going to to attract loyal fans and grows your Instagram following.
Know what software and equipment is the BEST so you can…
stop experimenting with different mics or trying to figure out how to stop the echo in the room by hiding under a blanket… you know you've tried it. You are going to learn how to use the best software and equipment that is out there in one place without having to search all over the internet for tutorials.
Publish and Produce your show so you can…
Create the episodes in a way that requires limited editing so you can do it yourself or hire someone for cheap to help you. You are going to learn all the tips and tricks that you can do to record your show without tons of takes, so it's less stressful and more impactful.
THIS IS WHY I AM EXCITED TO INTRODUCE YOU TO...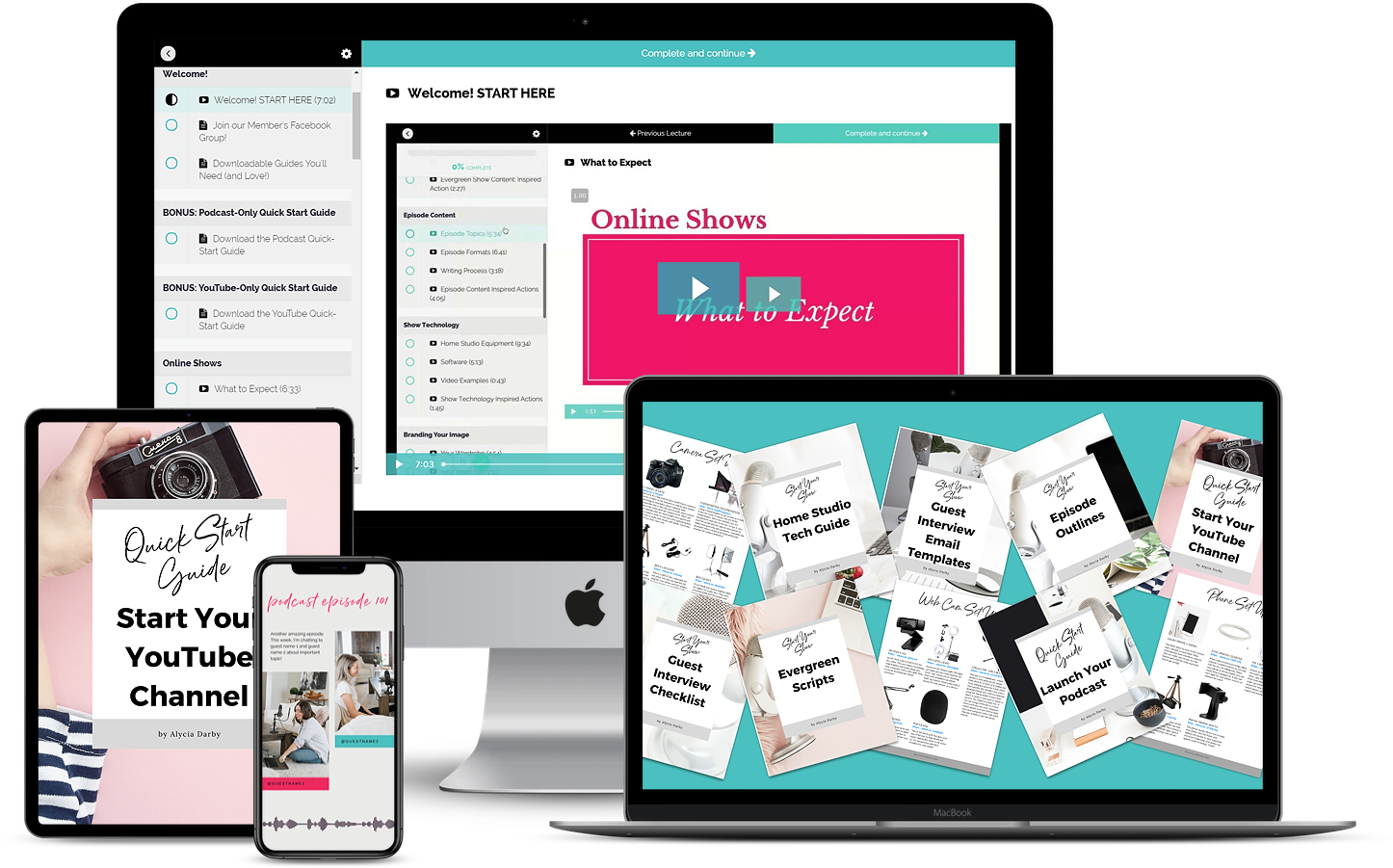 Start Your Show is a fully guided, self-study course for influencers that want to grow their following by attracting new followers and loyal fans, and establish credibility as a leader and influencer in their field. This course is full of all the simple, proven, repeatable systems and exact processes you need to launch a professional, brand-building, credible show fast!

Get clear on your strategy and blaze your trail to the next level of success.
Pave the way for others in your industry by sharing your God given message and leading them to live their best lives.
Step into the BIG life you are meant to lead.
Rub elbows with others doing big-things in the online world, like bloggers, influencers, and podcasters (like you!)
Expand your brand authentically so that you can create a loyal fan base of people you'll inspire.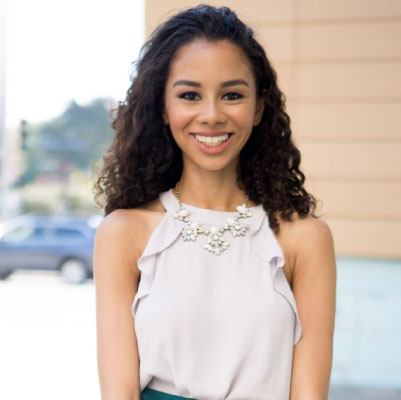 "Alycia's strategies have helped me start my YouTube show and create my signature message...I know Alycia's got my back."
- Rita Roloff, RitaRoloff.com, Madison, WI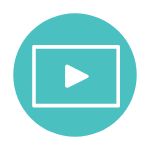 Step-by-Step How to Videos
Each module contains step-by-step how to videos specifically designed to help you avoid the overwhelm of wondering what to do and help you breeze through decisions, equipment, set-up, and production for your show. You'll get access to all of these the minute you join the program.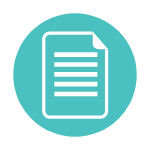 Guides & Templates
You'll get instant access to the Production Guide that includes a detailed, done-for-you checklist of equipment you'll need, set-up instructions, and content creation outlines to get you to the finish line with excellence and ease.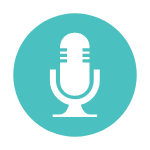 Tech & Set-Up Demonstrations
You'll get to follow along as I take you behind-the scenes to how I set up my home studio, edit my videos, repurpose my content and more - so you don't have to wonder how to do it, you'll be able to learn as you simply follow along.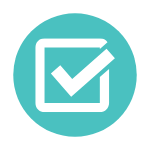 Action Steps
Each lesson includes a list of specific action steps that keep you on track for your goals and make implementing this new knowledge really easy. You'll know exactly what to do at the end of each lesson.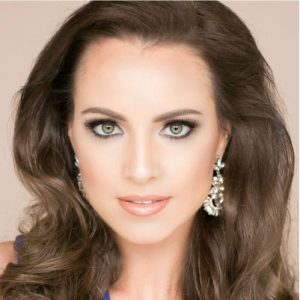 "Alycia is an incredible asset, I feel like she has an answer for everything, and she has an arsenal of resources to serve every need. I am truly grateful for her investment in my business and in me"
- Sloan Reid, GlowGetterProject.com, Bowling Green, KY

Start Building Your Online Brand Today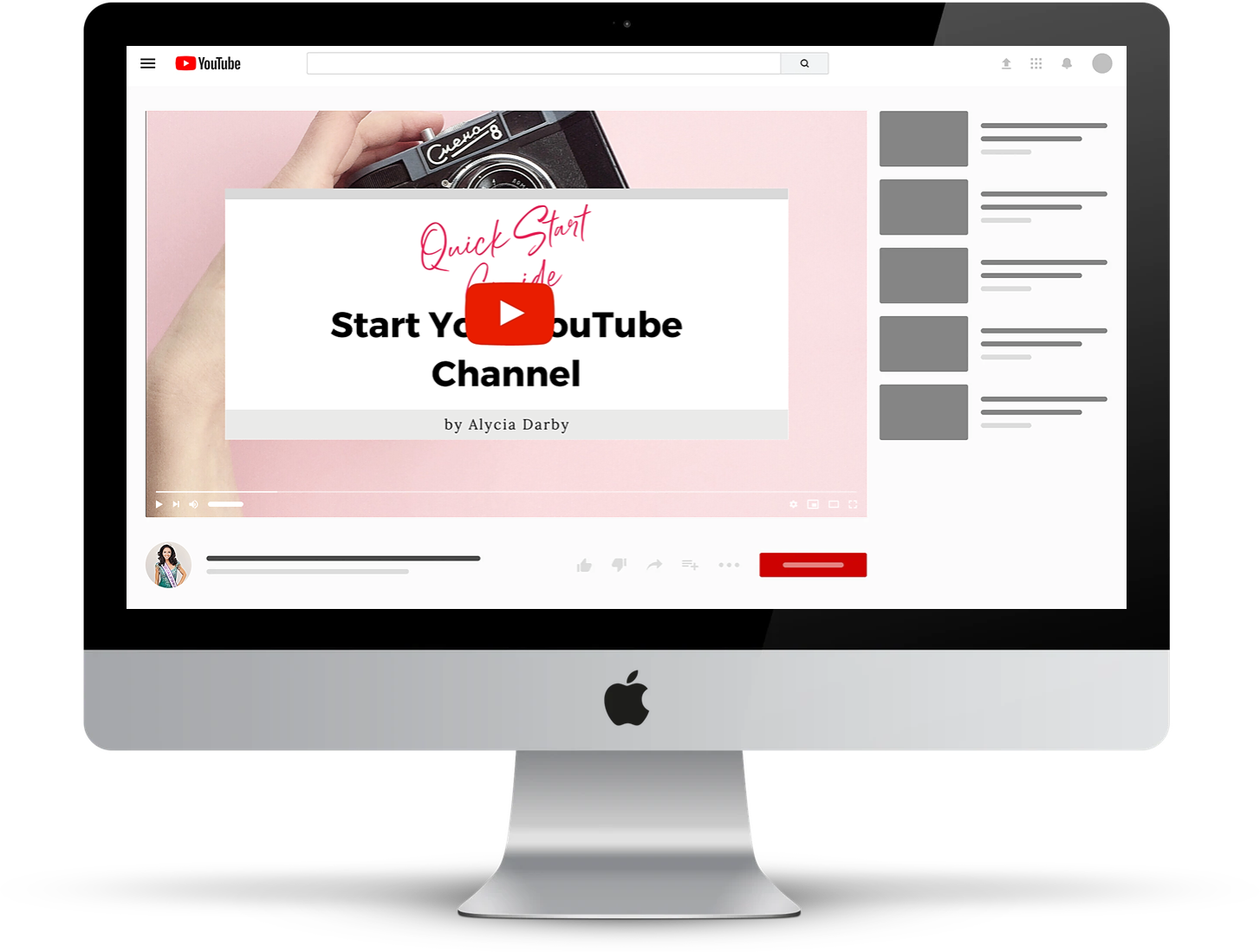 Enrollment is Currently Closed or Only Available with Another Purchase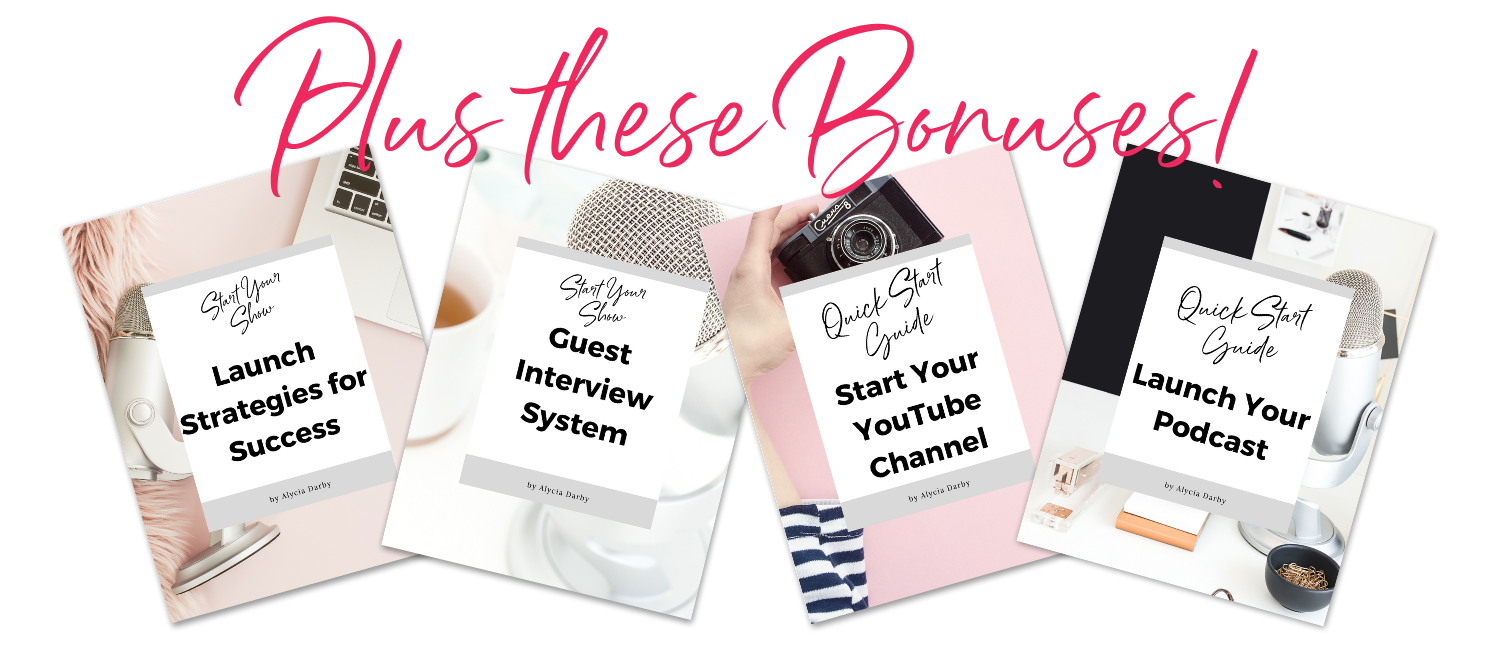 I'll also throw in these 4 BONUSES to make this decision a no-brainer for ya ;-)

( VALUED AT $1,246 in BONUSES! )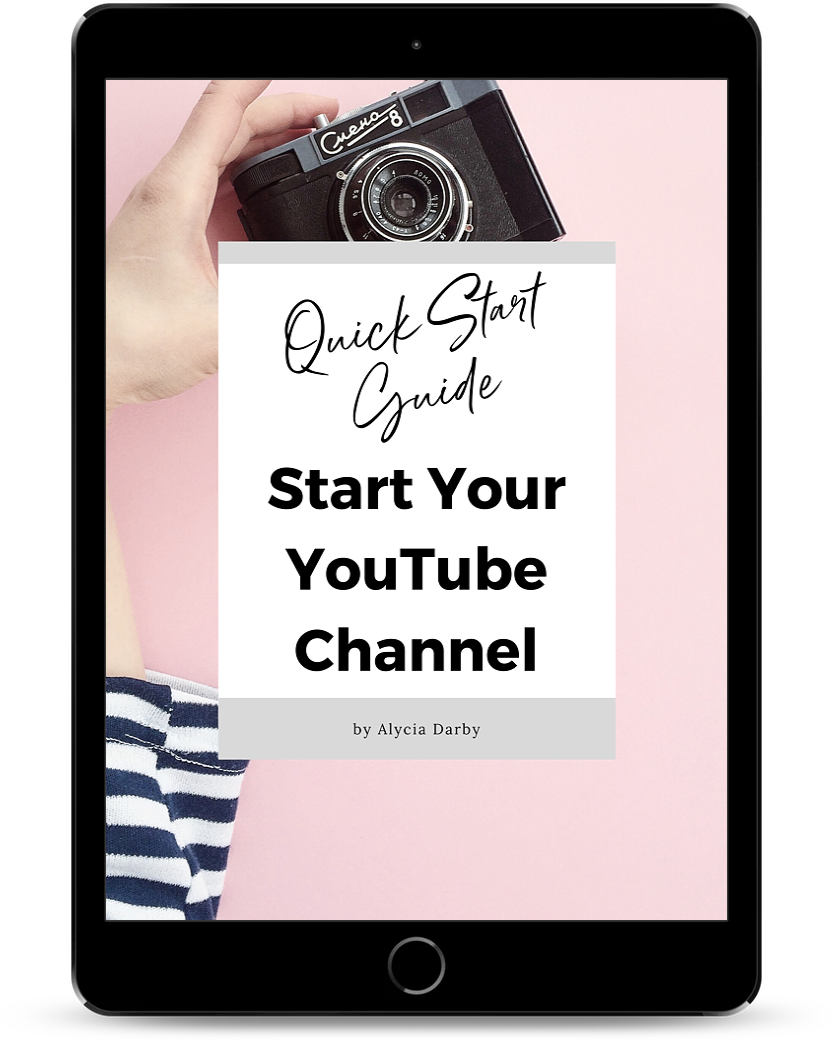 Podcast & YouTube Quick Start Guides
Valued At: $299
Let's say you already have an idea for your show and you just want the fastest-path to get it out there (you'll worry about all the details later)...then the Quick Start Guides are for you! These guides give you the exact process to launch your show without worrying about the nitty gritty. You'll be able to start your show quickly and start gaining followers right away.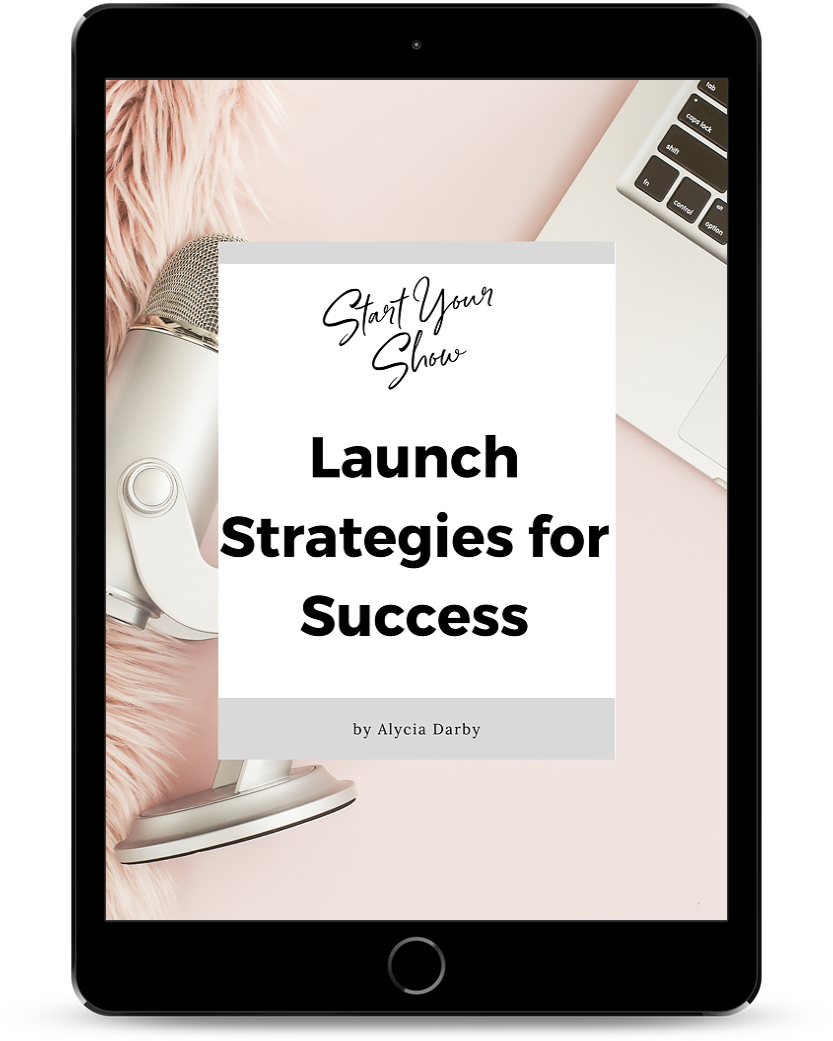 Advanced Launch Strategies for Massive Success
Valued At: $197
The launch of your show is vital to it's momentum and success. I'll share my insider tips of how you can make your launch a huge hit! From launch teams to strategic launch parties, I'll give you all the strategies for massive success.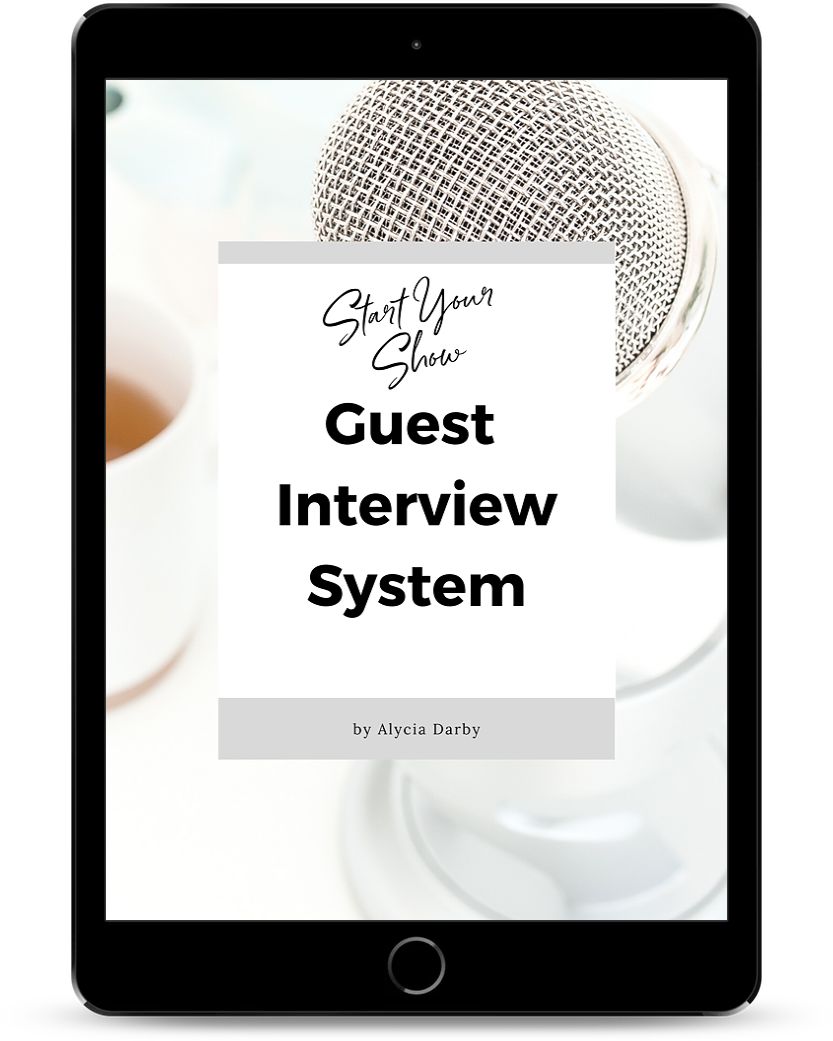 Guest Interview Automation System
Valued At: $400
Interviewing guests is one of the best ways to grow your show and connect with influencers in your industry. But - if you do it wrong, you could actually hurt relationships more than help. In this bonus, I'm going to give my exact email templates I used to book A-list influencers in my industry. You'll be able to swipe my template, plug in your details and come off as an organized pro from the start.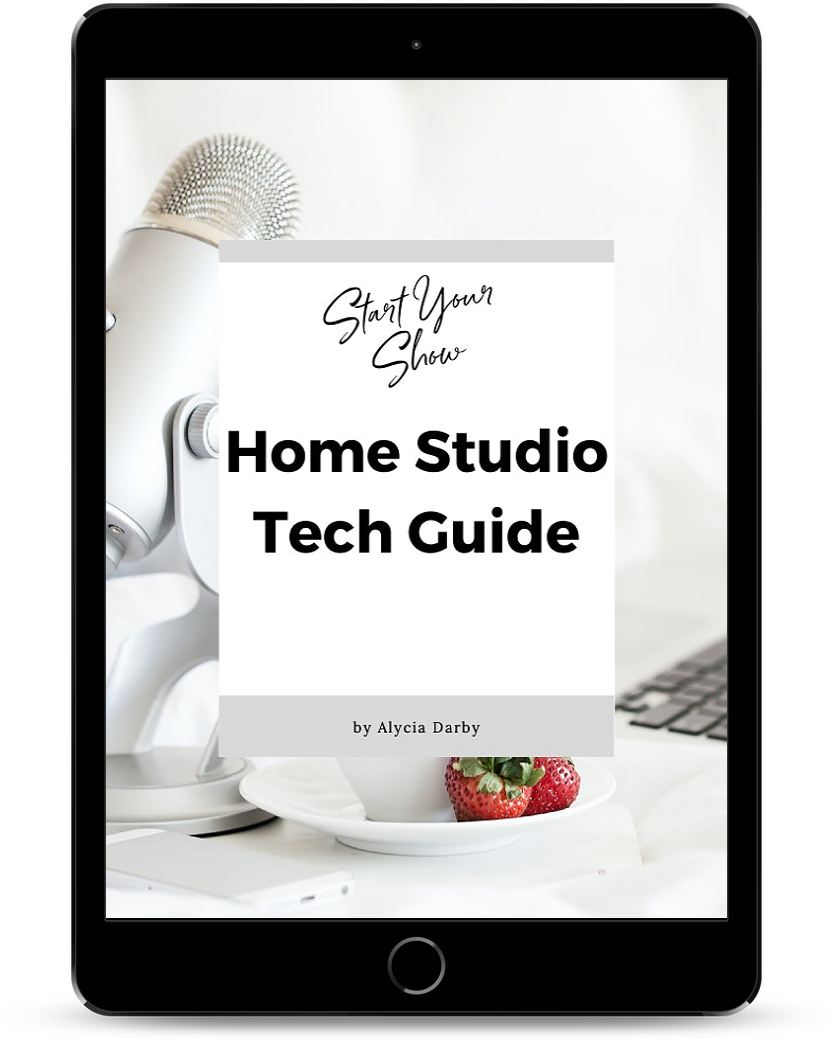 Tech Library
Valued At: $350
Using the wrong technology is one of the main reasons content creators look unprofessional. So, I created a tech library of what you'll need to know what equipment you'll need to buy, how to adjust your settings to look fabulous, and walk throughs to simplify your recording, editing, and publishing. You'll be surprised how easy it is once you see it in action… which explains why kids are launching podcasts. If they can do it, so can you! I promise! This will make it easy on ya.
*These free bonuses are nearly $1,246
Enrollment is Currently Closed or Only Available with Another Purchase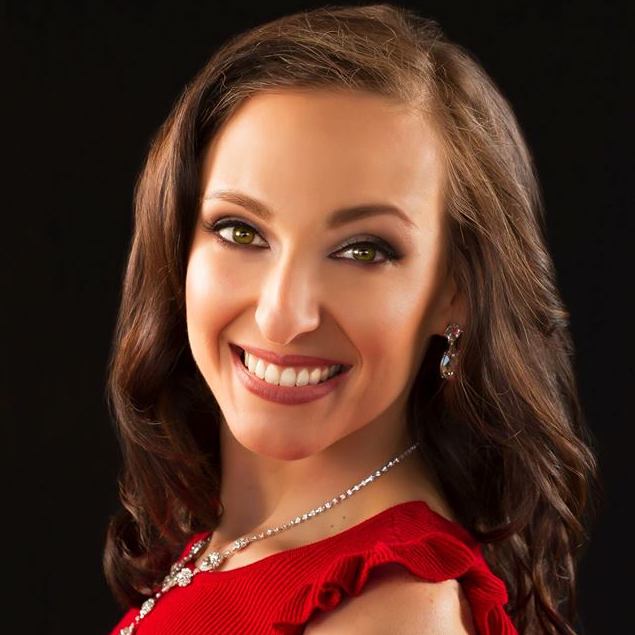 "For the first time, I feel that I actually have the tools and a plan to really take this idea and dream and turn it into a reality. It is a freeing feeling that I can actually see the light in that tunnel that I am on the right path."
- Krystal Kadar, "The Playful Trainer", Hammond, IN

This program is for you if...
You know you have a message to share, even if you aren't crystal clear on exactly the direction to go, you know you've got it in you.
You love the idea of having a home studio that you can record from at any time of the day or night.
You feel called to inspire and lead others around the world on a big scale and you LOVE the audience you are called to speak to.
You want to grow a loyal audience of people who will crave hearing from you every week (and you want to truly give them gold every time they tune in).
You're ready to finally step into your power and take on the responsibility of leading others consistently and with excellence.
You're willing to learn and follow the proven steps others have taken to build their online brand so yours can also be professional, consistent, and beautiful!
You don't want to waste time and money testing out things. You want to do it right the first time.
You are willing to feel the fear, and do it anyway!
This program is not for you if...
You aren't willing to learn new tricks.
You aren't actually that excited about your calling to inspire, educate and help others.
You aren't madly in love with the audience you are called to speak to.
You'd rather search Google and YouTube to piece things together and figure out a way to pave your own path to the finish line.
You have a big budget and you'd rather hire someone to do the back-end work for you.
Frequently Asked Questions
What if I don't feel ready?
You may never feel "ready" to take the next step in your calling and that might feel scary. But if you're ready to break through that fear, put some work in and grow, then this is your time to dive into the deep end.
What if I don't have an idea for a show yet?
YOU have an idea, I know you do. Even if it is the tiniest spark at the back of your mind that you *think* might possibly be and idea you want to explore, this course is a great starting point for you to discover what lights you up and how you can impact others!
What if I don't know what my message is?
YOU have a God given message that people need to hear. That's why you came to this course in the first place. You might have a blurry idea of what your message could look like and it's totally fine if you haven't figured that out 100% yet. This course is going to help give you clarity and help you see that you are meant to be living a BIG life sharing your message with the world.
Will I make money with my show?
Your ability to make money is directly related to how much effort you put in. Many influencers have leveraged their show to make money with sponsors, product sales, and services. This course focuses on starting your show in a way that sets you up for capitalizing in the future. You'll get the knowledge and tools that are in my personal arsenal that propelled my online career.
I'm not an expert in my industry, who is going to even listen to me?
This is the beauty of an online show! You get to share your knowledge and rub shoulders with leaders in the industry. You don't have to be an expert. You are perfectly you and that's exactly what your industry needs. Your show will help you step onto the scene and grow your expertise.
An online show sounds awesome… but I don't know if I'll have the time.
It's true: nothing worth doing happens without effort. Starting your online show is going to take some time and effort. This course allows you to go at your own pace. Once you know what all goes into an online show, you can start to make these systems a part of your lifestyle without adding a ton of extra work.
When does the course start and finish?
You'll get immediate access to the course when you enroll today. You can go at your own pace and even come back to it when you compete again! There is no 'finish' date as you'll have unlimited access to the course with your one-time payment.
How long do I have access to the course?
After enrolling, you have unlimited access to this course - across any and all devices you own. As long as the program exists, you'll be able to access it :)
What if I am unhappy with the course?
We want you to be satisfied with your purchase. We offer a 30-day refund period for purchases. Just send me an email and let me know why you are requesting a refund. After day 30, all payments are non-refundable and you are responsible for full payment of the fees for the program regardless if you complete the program. If you have any questions or problems, please let me know by contacting me directly at
[email protected]
and I would be happy to help you.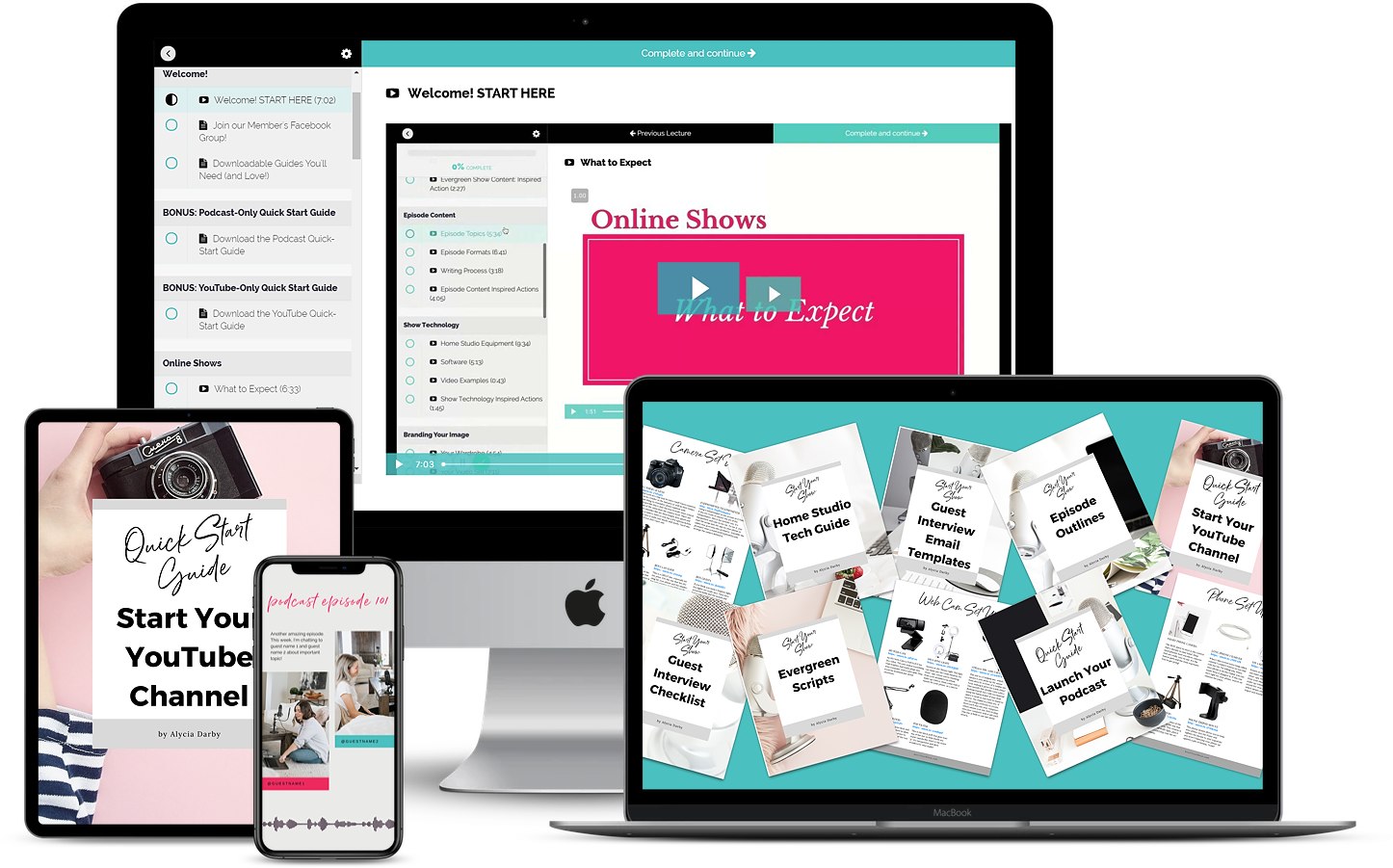 As self-guided course that is going to help you navigate content creation, production, and the technology to finally start your online show (with a bunch of bonuses to make you a pro).
Module 1: Your Show Design - discover the best show for you and your audience and how you can attract the right people

Module 2: Evergreen Show Content - understand the elements of a show that make it professional and help listeners to convert to buyers

Module 3: Your Episode Content - get the 3 Content Creation Outlines to make your episode writing a breeze and spot-on for your personality

Module 4: Show Technology: Equipment & Software - see exactly what you need for your home studio set-up to record from your laptop with excellence (but without breaking the bank), including a demo of my easy step-by-step system to record and edit

Module 5: Branding Your Image - discover the easiest ways to stand out from the noise and make your personality memorable without over-doing it ;-)

Module 6: Producing Your Show - get the step-by-step flow of how to produce your show to save you time and money, without giving up any creative liberties or rights that you own.

Module 7: Publishing Your Show - get your show onto multiple channels including iTunes, Stitcher, Spotify and more - all with this one software that will save you tons of headaches and get you up and rollin' in no time!

Advanced Launch Ideas for Massive Success
YouTube Channel Quick Start Guide
Podcast Quick Start Guide
Guest Interview Automation System
Tech Library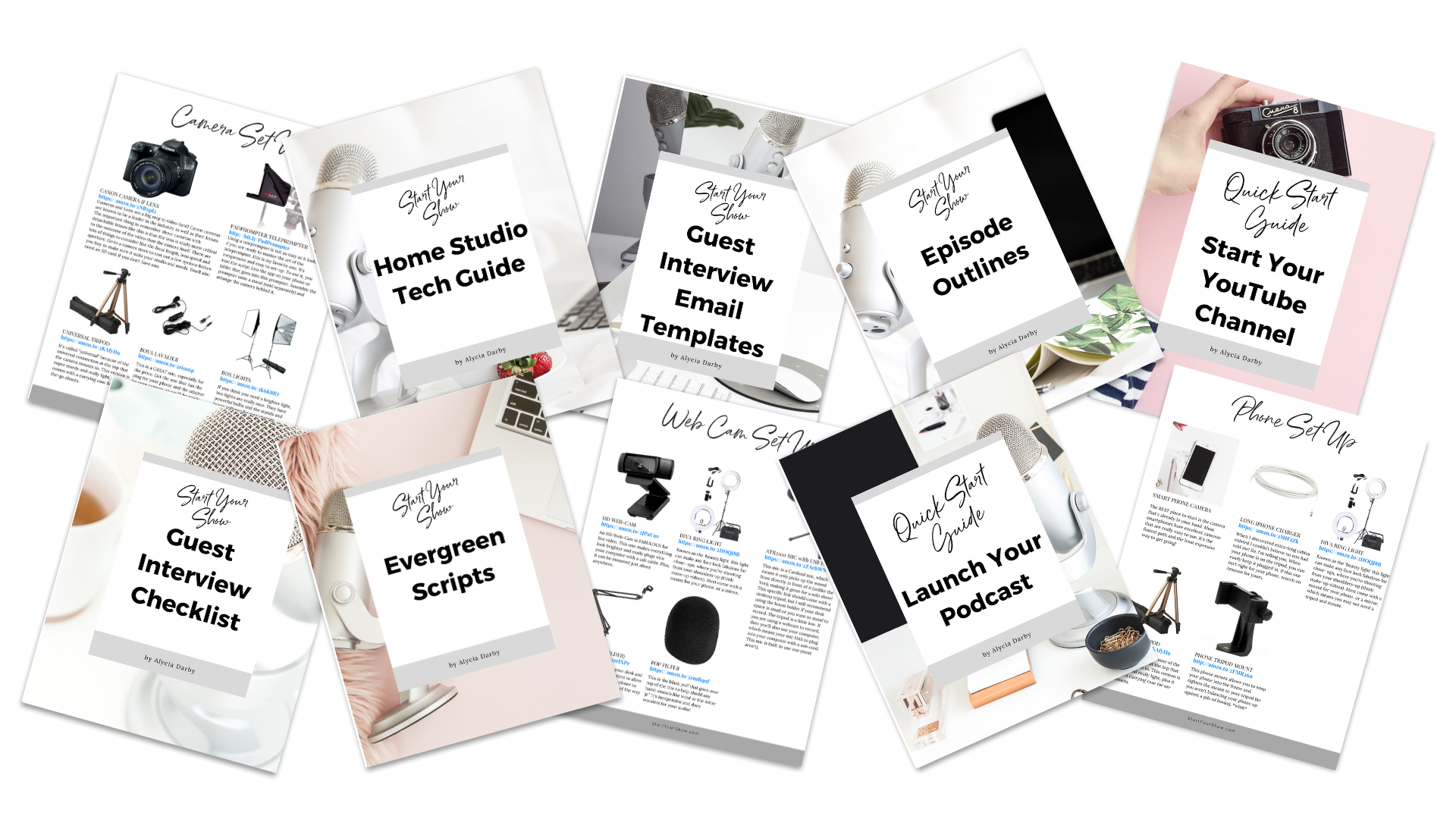 FULL COURSE VALUED AT $1,743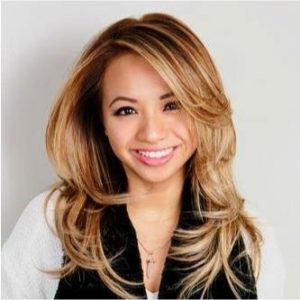 "Alycia helped me clarify exactly what was best based on my personal background and lifestyle...It's seriously amazing how much I've done in such a short time!"
- Shannon Taruc, ShannonTaruc.com, San Diego, CA

As my online show started growing as a podcast and my subscribers grew on YouTube, my pageant clients were asking how they can start their own show to promote their Legacy Project, Platform, Brand, and Businesses. So, I used the step-by-step systems, checklists and processes that I had created to automate my show and applied it to their brands and - it worked! They were able to launch their shows quickly with confidence and success!

My husband saw the success of my show and my clients and decided he wanted his own show to grow his influence in the Real Estate industry! So, I applied the same simple, proven, repeatable systems from this course to produce my husband's show. It took off and quickly became a wild success!

Soon, I gave these systems to some of my friends in various entrepreneurial fields (design, coaching, styling) - they ran with it and it worked for them, too!

If it worked for women and men in all sorts of industries, it'll work for you.
As online influencers we can't keep re-creating the wheel. We have to be smart about finding and using proven strategies so we can get our work out into the world (without getting stuck in a never-ending black-hole of research).

Getting a strategy for your show from this course is going to help you exponentially. Imagine how it will feel to confidently build your online show with the ease of following these step-by-step guides, strategies, and systems. My goal for this course is that it gives you the tools you need to start your show so you can start inspiring all the people you are called to serve - in a big way! So you can make an impact, leave a legacy, and lead a big life!

Let's Start Your Show!
xoxo - Alycia Darby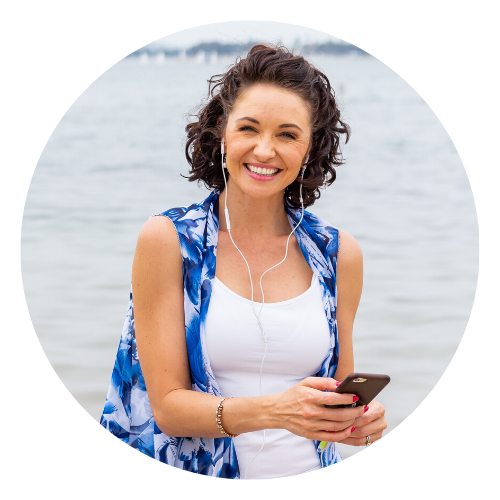 Enrollment is Currently Closed or Only Available with Another Purchase