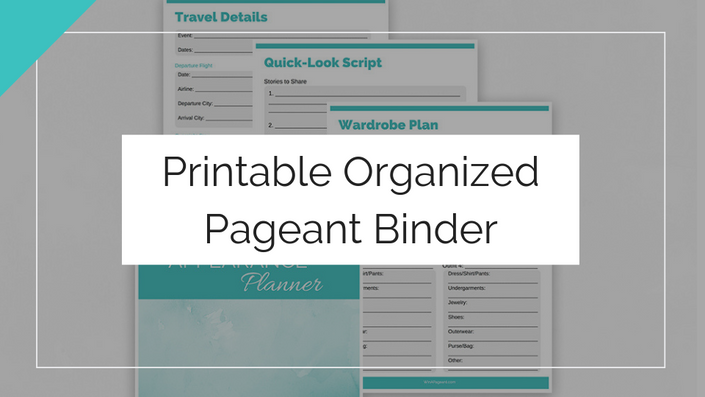 Printable Pageant Binder
Printable Guide and Organization for Your Pageant Prep
This is the ultimate printable pageant binder with 33 unique pages. Each page can be printed as many times as you need. It has everything you need to stay organized for your pageant and appearances during your year as a titleholder.

Pageant contestants arrive to pageant week with all of their materials organized neatly in a 3-ring binder so that they can quickly reference items they need, especially right before they walk into interview. This printable will make sure your binder is colorful, beautifully styled, and help you stand-out as professional, organized, and prepared to win.

This product is a collection of the best items to go inside of your 3-ring binder. It will also serve as a guide to help you prepare for your pageant by making sure you have exactly what you need to prepare and win your pageant.

This is a perfect gift for a new titleholder or sister queen. It's also perfect for Directors to use when preparing pageant binders for their titleholders to give as a gift on their winning day!
Your Instructor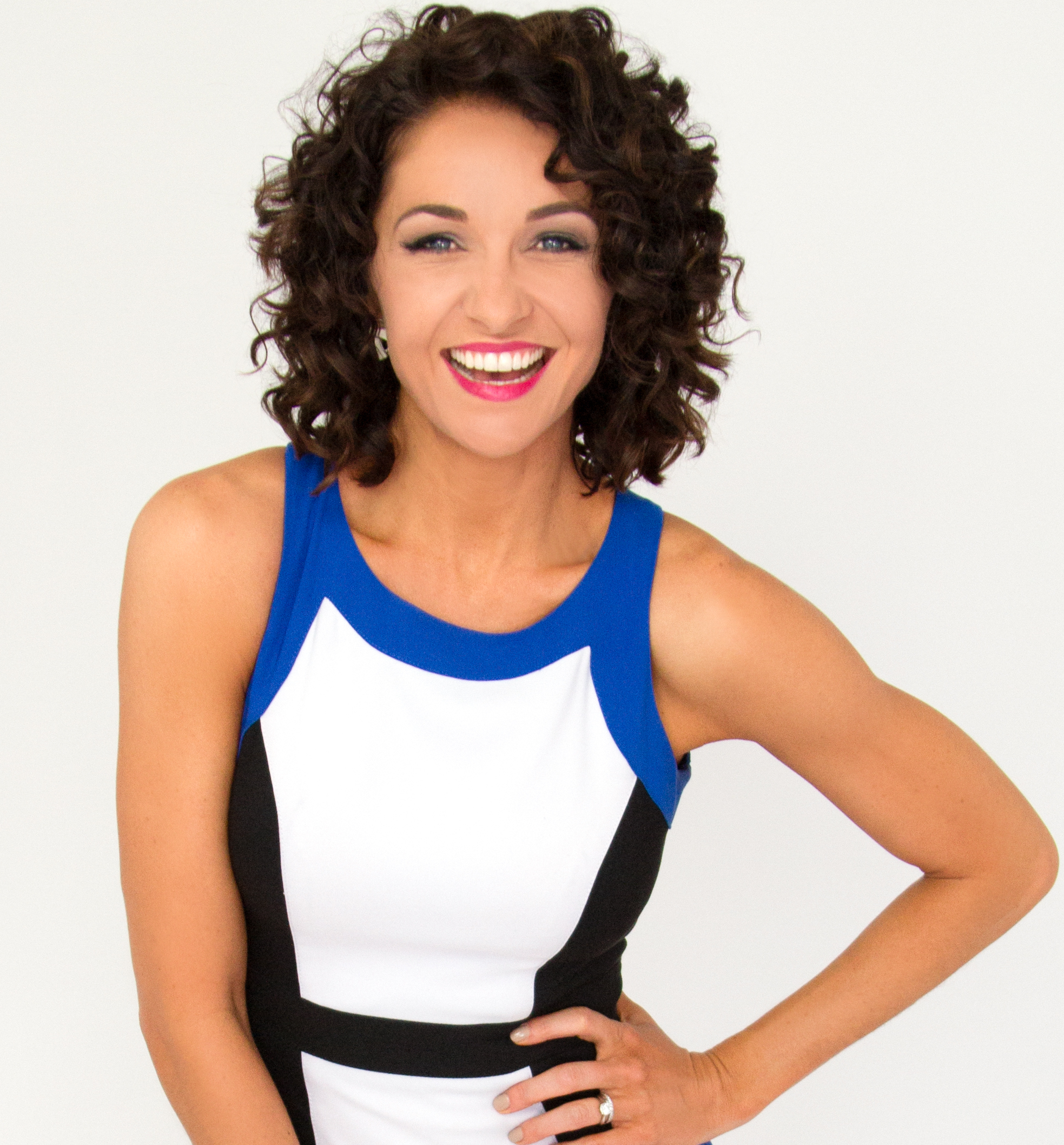 Alycia Darby is the creator of the iTunes #1 Pageant Podcast "Win A Pageant" and the YouTube Channel with over 14,000 subscribers. Her book "Beauty, Truth & Grace" is a #1 Bestseller on Amazon. Alycia trains women competing in Mrs., Miss, and Teen pageants to identify their UNIQUE competitive edge, and AMPLIFY the best parts of their personality, and STAND OUT from the competition with a Legacy Project. Alycia has competed in Miss America Organization, Miss Galaxy, Miss USA, and Miss International. She has worked with 1,000's of women around the world to compete in top-tier pageants! ...Now, it's your turn!
Frequently Asked Questions
How to use this product:
I suggest printing multiple copies of the ones you'll use over and over like the Fitness and Meal Journal pages and the Travel Details pages. I also suggest printing these front to back if possible to make for easy display of each page. You could put these prints into a 3-ring binder or clip them together to keep you organized.
What is the refund policy?
Since this is a digital product, you'll be able to download it immediately upon purchasing. These files are available for instant download. Due to the nature of this product there will be no refunds for purchases.